Birth Certificates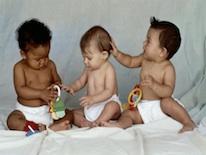 The Vital Records Division houses birth certificates dating back to August 1874. Birth records become public 100 years after the date of birth. Immediate family members (mother, father, sister and brother) may request a copy of birth certificates. Aunts, uncles, grandparents, and other relatives cannot obtain a birth certificate from Vital Records prior to the record becoming public, unless the Approval Guidelines [PDF] are met.
Vital Records issues long form certified copies of birth certificates. Please contact:
Department of Health
Vital Records Division
899 North Capitol Street, NE, First Floor
Washington, DC 20002
(202) 442-9303
Birth Certificate Application [PDF]
Birth Certificate Services
| | |
| --- | --- |
| Description | Fee |
| Birth Certificate - Certified | $23.00 |
| Adoptee Birth Certificate | $33.00, includes a one-time processing fee of $10.00 |
| Delayed Birth Certificate | $23.00 |
| Correction to a Birth Certificate | $23.00 |
| Administrative Copies | $10.00 per request |
| Verifications | $5.00 per request |
| Acknowledgment of Parentage Verification | $5.00 per request |
| Certificate of Search (3 Consecutive Years) | $23.00 - Births |
Walk-in Requests
Location
Hours
Waiting Period
Rules

899 North Capitol Street, NE

Washington, DC 20002

Mon.- Fri. 8:30 am - 3:30 pm


Closed on major holidays

15 - 30 minutes



Adequate proof of requester's identity is required
Mail-Order Requests
Download and fill out the official Birth Certificate Application Form (Birth Certificate Application Form.pdf)
Send the application to the address at the bottom of this page.
Include a check* or money order for the appropriate fee, made payable to the DC Treasurer. Please do not send cash.
All Mail-In Requests must include a stamped self-addressed No. 10 (4 1/8" x 9 1/2") business size return envelope.
Include a photocopy of an official picture identification of the requester.
*The DC Treasurer requires that all checks have an address imprinted on them to be accepted for deposit, DC treasurer does not accept "starter checks."
Online and Telephone-Order Requests
For your convenience, you can order requests online or over the telephone through VitalChek Network, Inc., an independent company that we have partnered with to provide you this service. VitalChek can be reached through its website, www.vitalchek.com or by phone at (877) 572-6332. An additional fee is charged by VitalChek for using this service, all major credit cards are accepted.
Corrections/Amendments
There are several provisions in the District of Columbia statues whereby corrections, amendments and/ or changes may be made to death certificates. Vital Records encourages you to mail your correction request or call Vital Record's Customer Service line at (202) 442-9303. Vital records will gladly explain and forward all the necessary information to you on how to make corrections and amendments. For genealogy requests, Vital Records Division may need to contact the Federal or DC Record Center which will cause a delay in processing time for the record.
Related Links
Service Contact:
Center for Policy Planning and Evaluation, Vital Records Division
Office Hours:
Monday to Friday 8:30 am to 3:30 pm